Lnare Castle is located in the village of the same name in the Strakonice district of Southwestern Bohemia. Built in the XVII century, the castle has been fully renovated and restored to its original Baroque style. It is surrounded by extensive lakes and has a large English park.
In the 1980's and in the beginning of the 1990's Lnare Castle was used for summits of the Czech government and served as an education and training centre of the Government Office. The interior of Lnare Castle is decorated with wall and ceiling frescos inspired by Greek mythology and its Grand Hall is one of the largest baroque halls in Central Europe.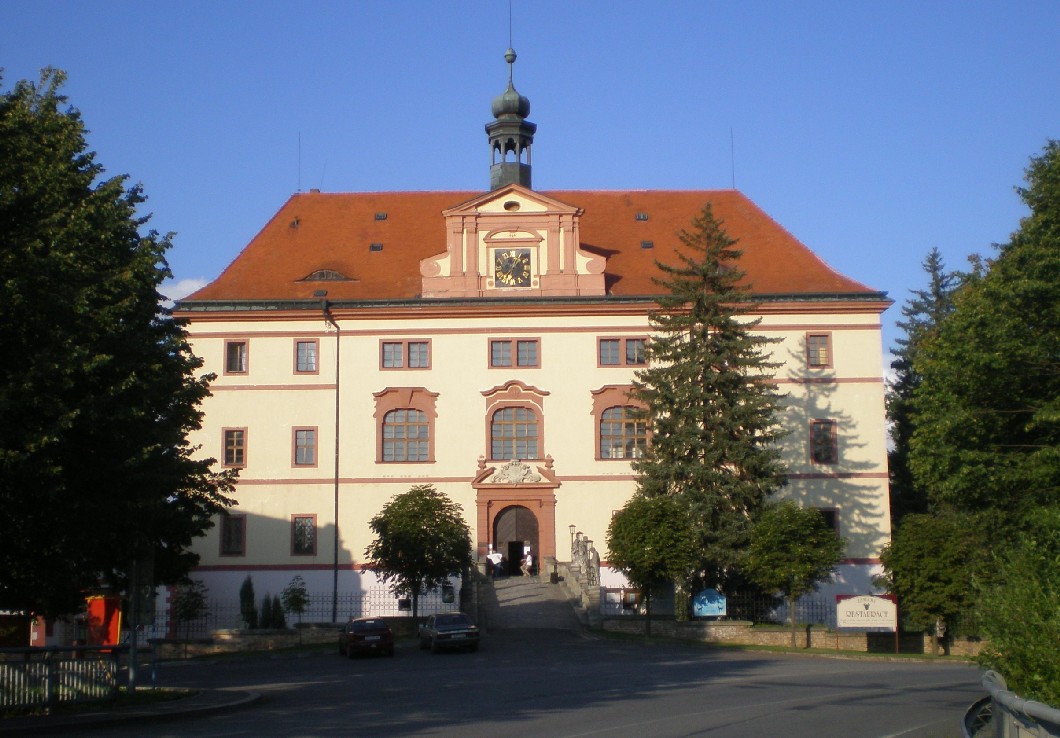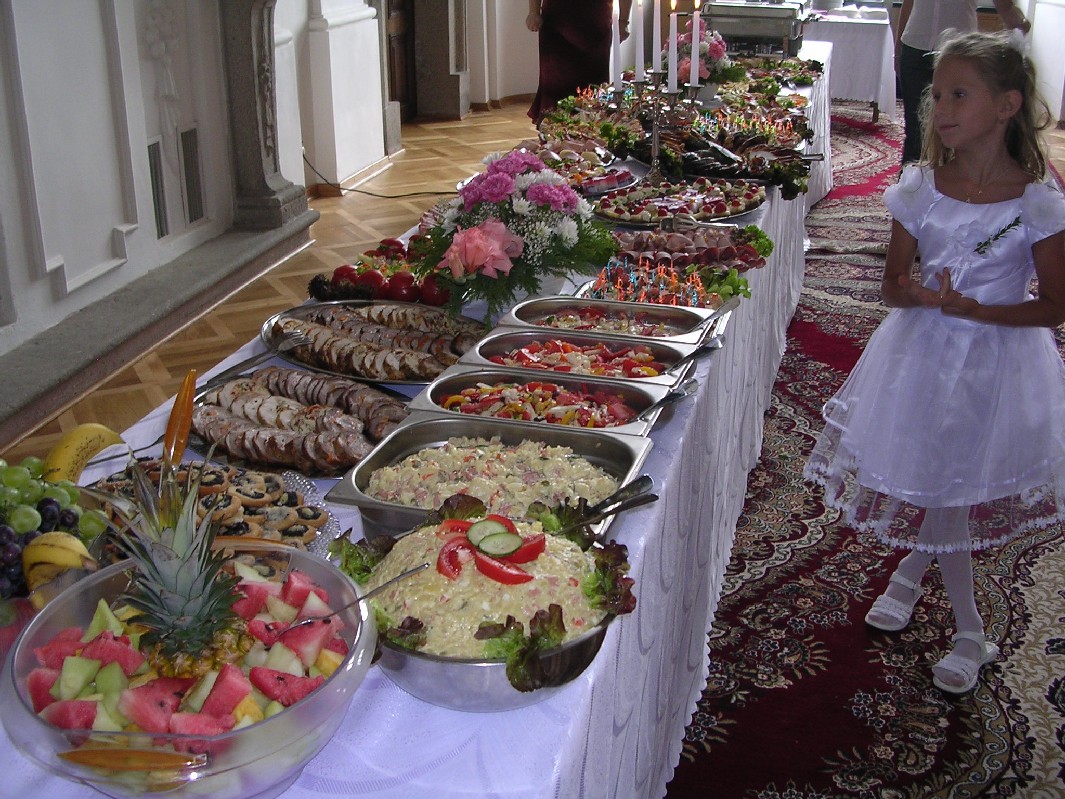 Due to its location and its facilities, Lnare Castle is an ideal place for holding formal, cultural, and social gatherings as well as sports activities in a romantic environment.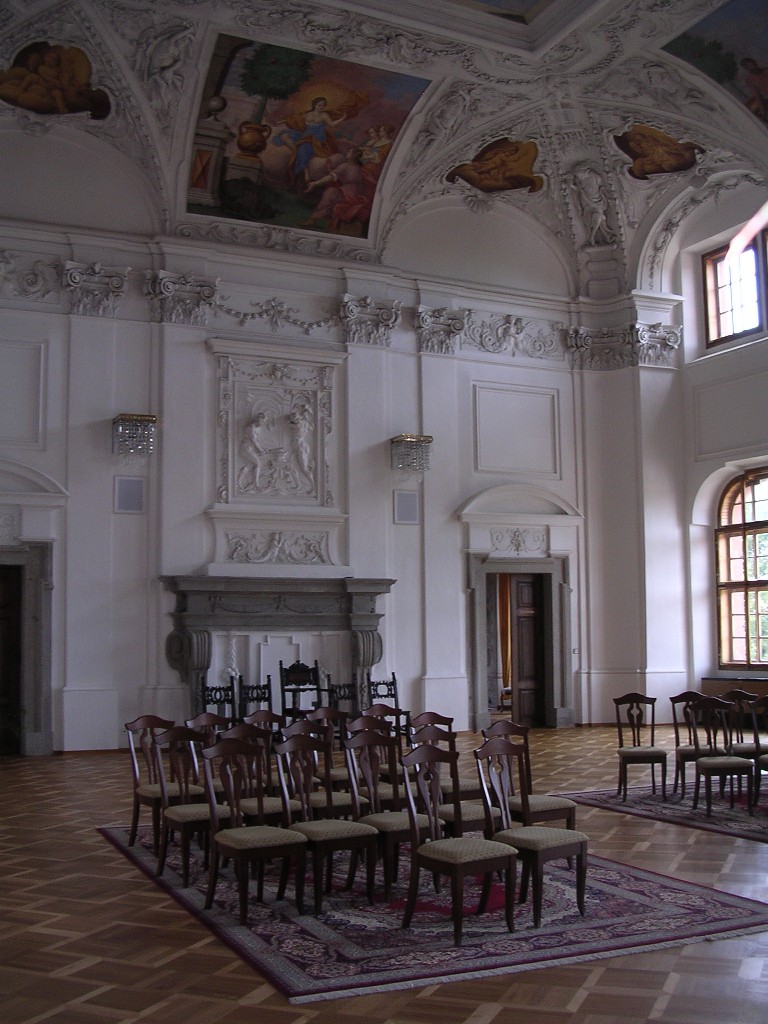 Representative halls of the Lnare Castle are used for conferences, seminars, and training. The Great Hall is a popular venue for concerts, fashion shows, and company presentations. The castle interior has also been leased for filming and photography of catalogues.
Last but not least, Lnare Castle regularly holds wedding ceremonies and celebrations.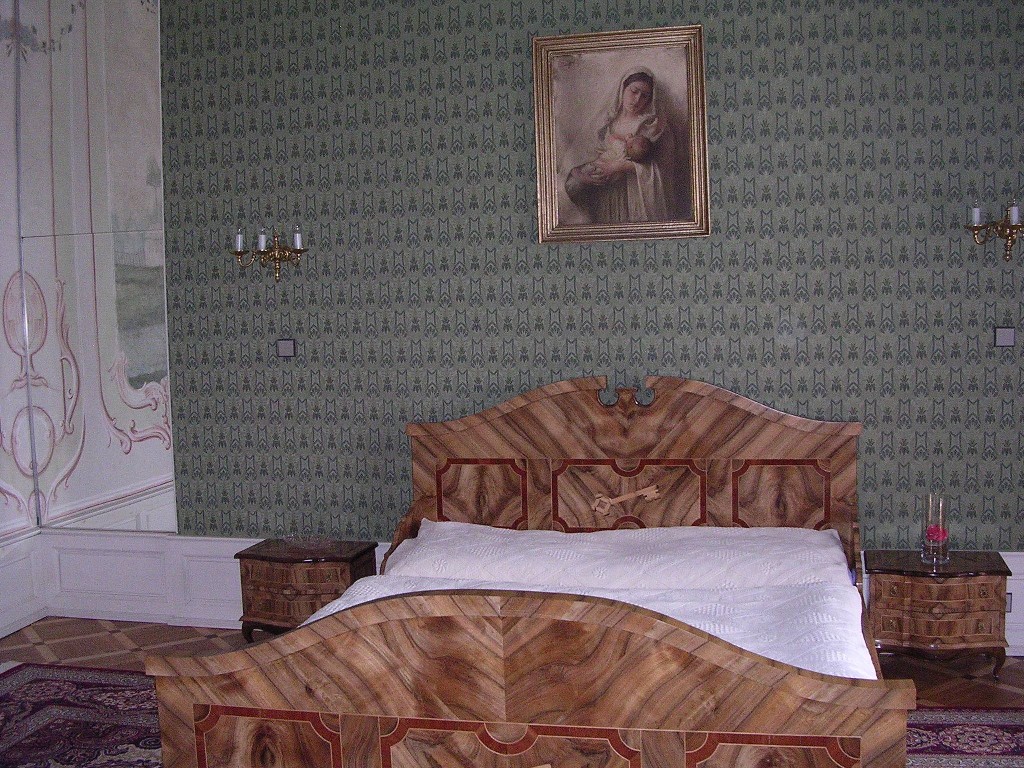 Lnare Castle offers a possibility of luxury accommodation in three stylish suites as well as in standard double or triple rooms and several family suites.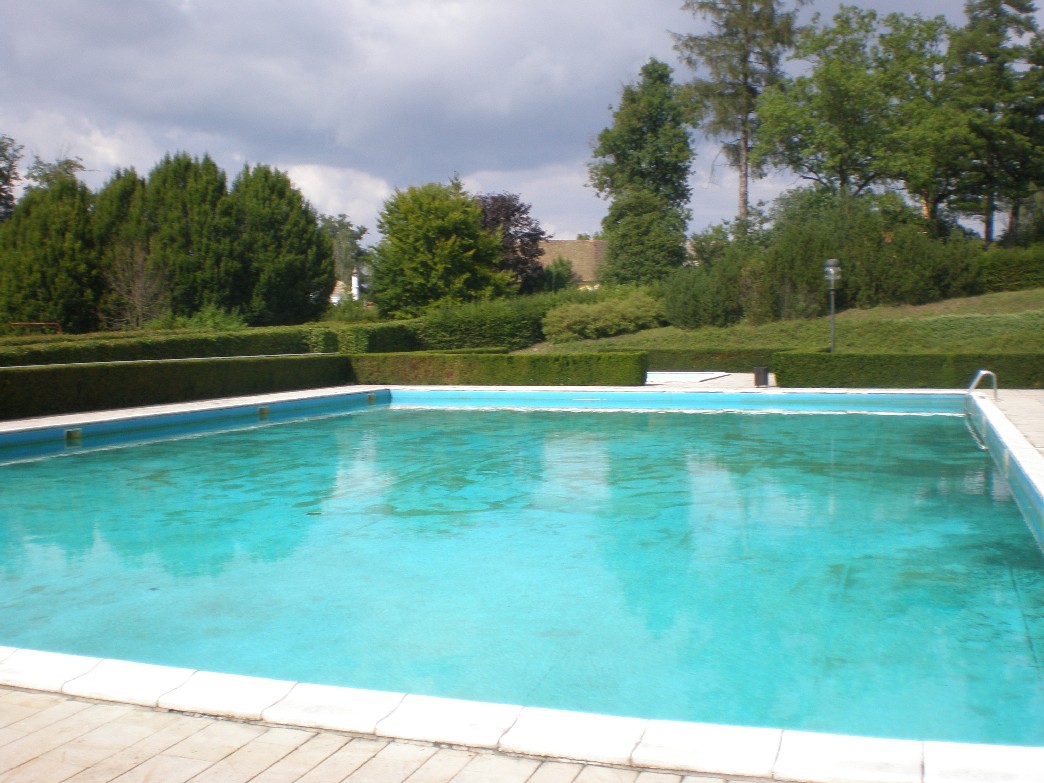 The castle park covers an area of 4 hectares with a tennis and volleyball courts, Russian skittles, children's playground with a sand pit, and grill facilities. The park can be rented for garden parties.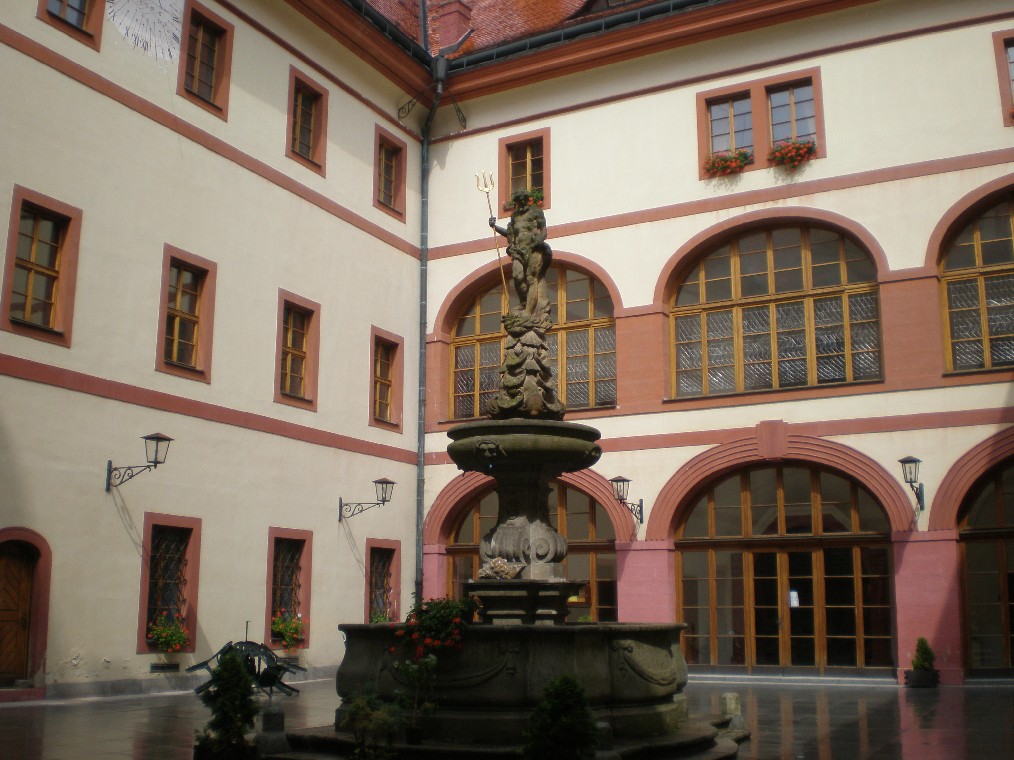 The castle courtyard, with a majestic fountain of god Poseidon is also a representative space, suitable for presentation of new automobiles, etc.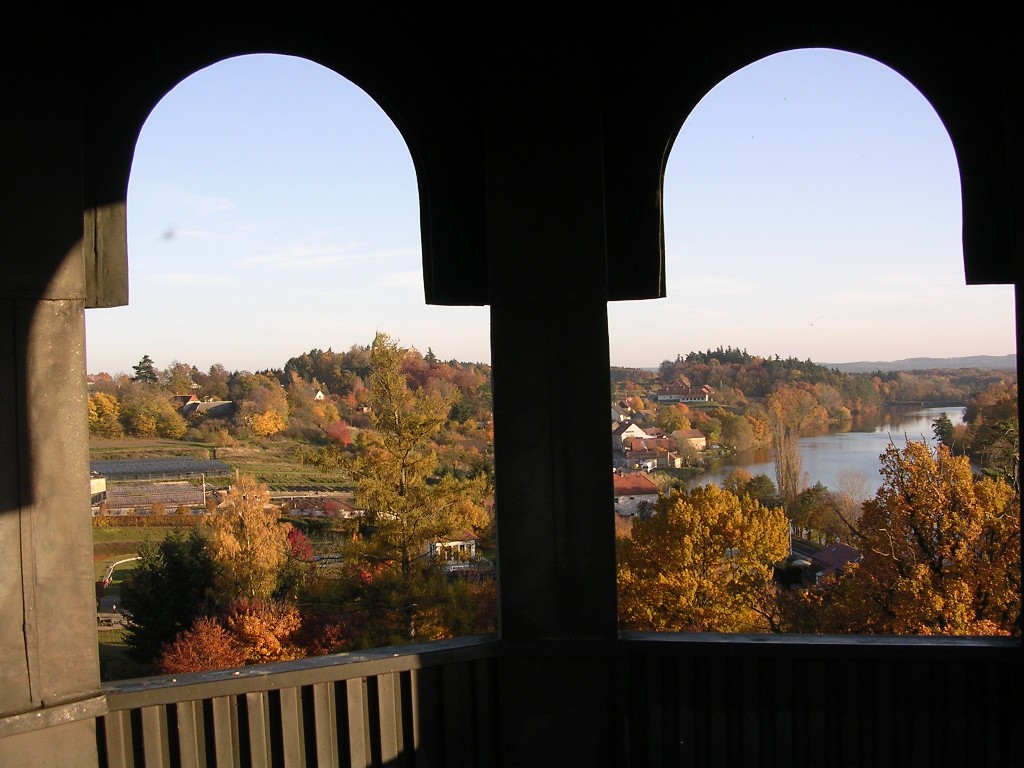 Castle lookout tower offers a beautiful vista of the picturesque lake region.
Castle Lnare is an ideal starting point for cycling and for discovering the beauty of Southwestern Bohemia.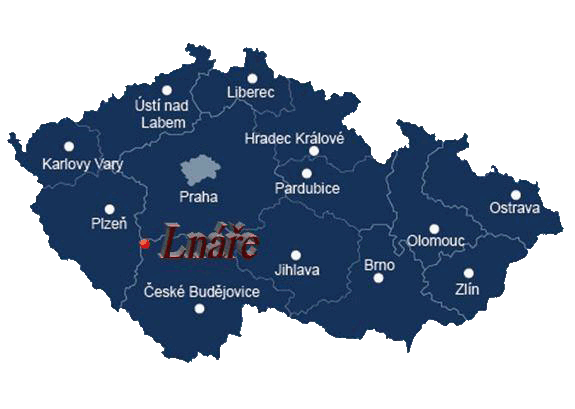 Lnare Castle is situated in Souht-West Bohemia. It is located 100km from Prague, 50 km from Pilsen, 25 km from Pisek and 80 km from Ceske Budejovice.
Contact:
Marcela Mikeštíková, PhD
Zamek Lnare
387 42 Lnare 1
Czech Republic
+420 728731567